Featured Post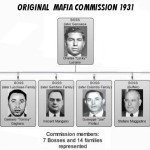 By Curator
After the death of Giuseppe Masseria in the Casellammarese War, the organization of the "Families" was initiated in 1931 by Salvatore Maranzano.  Maranzano is also credited for creating the familiar Mafia hierarchy of the boss (capofamiliglia), underboss (sotto capo), advisor (consigliere), captain (caporegime), soldier (soldato) and associates.  Maranzano placed himself at the top of the […]
American Mafia History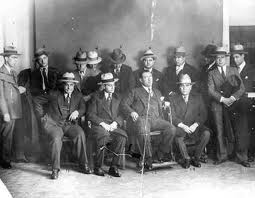 The American Mafia has several aliases such as Mob, Mafia, Organized Crime, and La Cosa Nostra which means "thing of
ours". The Mafia made its mark on the United States shortly after Prohibition (the outlaw of manufacturing, selling, and transport of alcohol) began in 1920. They are comprised of Italian-American and Jewish-American men who took Prohibition as an opportunity to make money and control the underground world that sprouted up because the new law. They are independent of the Italian Mafia but work closely with the Sicilians' and other Italian organized crime groups around the globe.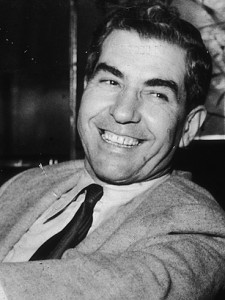 In an attempt to detail the history of the American Mafia, there are a few things this blog is not intended to do.
This blog is not created to make light of or glorify any of the alleged actions of those chronicled here. It is, however, the point of view of this blogger that good men can make bad choices. There are reasons for a man's life choices but that exploration is beyond the scope of this site or expertise of this blogger. We should remember that there have been and are cases of innocent men being wrongly persecuted and prosecuted. This blog will attempt to simply consolidate public records, government sources, newspaper archives and the contributions of its readers. The alleged actions recounted are part of history, accurate or not, and are detailed while showing no prejudice for or against.