William Cutolo was born Guglielmo, in Basilicata, Italy. His family was related to the Italian Camorra mob boss Raffaele Cutolo. His father was involved in loan sharking and illegal gambling that eventually earned him a prison sentence.
As an adult living the United States Cutolo aligned himself with the Colombo crime family based out of Brooklyn, New York. There he followed his father and was heavily involved in labor racketeering, loan sharking, extortion, and illegal gambling, though his activities weren't all illegal. Cutolo used his skills as a businessman to bring in several hundred thousand dollars to local charities and was the fundraising chairman and board member for the National Leukemia Research Association in Garden City, New York. He was also the chairman of the Medical Advisory Committee for "Team Leukemia", and worked alongside the New York chapter of the Leukemia and Lymphoma Society. He dressed up as Santa every year and handed out presents to sicken children.  He was honored as the National Leukemia Association's Man of the Year in 1988.
On the flip side of his charitable work, Cutolo rose through the Colombo family ranks under acting boss Victor Orena. Through his close ties with Orena, Cutolo became one of the family's most influential and powerful leaders. He led a group of feared hitmen and also advised on family business. He was a jack of all trades.
As Mafioso often due, Cutolo had nicknames that differentiated him on the streets of Brooklyn. "Billy Fingers" due to a missing and mutilated finger, and "Wild Bill" after he was witnessed beating a man with a baseball bat. He also frequented his social club in the Bath Beach section of Brooklyn wearing cowboy boots and a brown cowboy hat that perpetuated the nickname.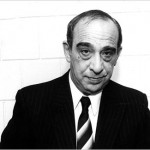 In 1991 Colombo boss Carmine Persico, serving prison time (life sentence with projected release of 2050) was challenged by Cutolo and Orena after Perscio named his son as the acting boss of the Colombo family. Orena, believed he had enough man power to take control of the family however Persico had no intentions of relinquishing the family to Orena.
On June 21, 1991 Orena escaped a murder attempt by Persico loyalists. In November of the same year, Persico loyalist Greg Scarpa narrowly escaped a murder attempt contributed to Cutolo and Orena.
November 23, 1991 Cutolo followed by a team of his hitmen killed Persico loyalist Henry Smurra in Brooklyn. A short time later, Cutolo got into a gun battle with another Persico loyalist in Brooklyn named Joel Cacace who was wounded.
The Colombo war ended when Orena was sentenced to three life terms plus 75 years in prison for murder and racketeering. During the entire conflict 12 men from the Persico side were killed. Police suspect Cutolo was responsible for three of those murders. For his support to Orena, Cutolo was demoted from capo to soldier by Persico. Eventually the men reconciled, or so Cutolo thought, and was given the rank of capo once again.
In 1999 Cutolo was promoted to underboss of the Colombo crime family under acting boss Alphonse Persico. It was a peace gesture by Colombo boss Carmine Persico. A gesture that would potentially leave Cutolo in control of the family on the street after Alphonse was sentenced to prison on a Florida gun possession charge. Persico was afraid Cutolo would seize control of the family and had no choice but to prevent that by murdering Cutolo.
On May 26, 1999, Alphonse Persico summoned Cutolo to a meeting. Cutolo's mechanic dropped him off in
a Bayside park to meet with Persico. It is alleged that after Cutolo arrived at the park, Thomas Gioeli, Dino Saracino, and Dino Calabro transported Cutolo to the basement of Saracino's house, where they murdered him.
Cutolo's body was found in October 2008 buried in an industrial park in Farmingdale, New York.
On February 27, 2009 Alphonse Persico and John DeRoss, Colombo family underboss were sentenced to life imprison for the murder of Cutolo.
In Februaury 2010, Dino Calabro turned government witness and is likely to testify against other suspected Cutolo murderers Gioeli and Saracino.